This photo is travelling the virtual world from Brazil.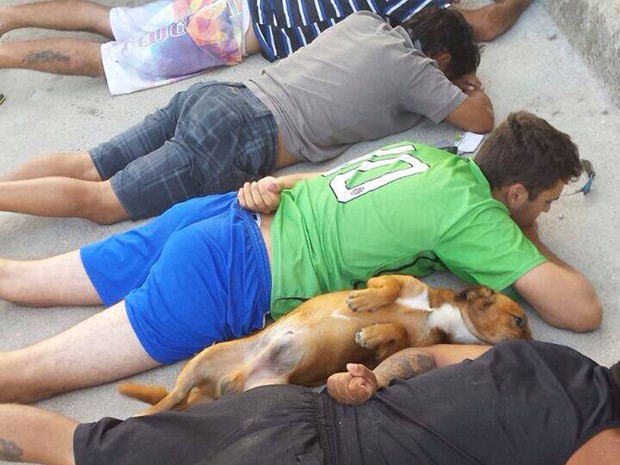 Photo: PMSC/Divulgação
In drug related police raid to a house, in Florianópolis, a dog instead of creating any kind of troubles to the police force laid down with the owners, voluntarily, when they were ordered to lay down to be frisked.

2 men were arrested, with several kinds of drugs found, a precision weighting machine, several weapons, not knowing however what happened to the dog.